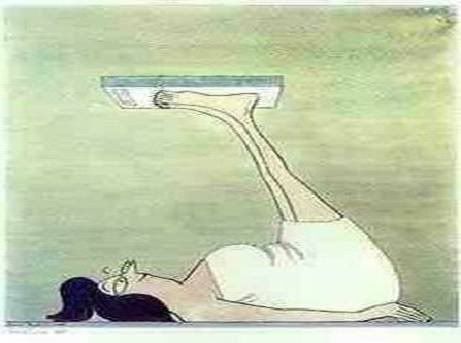 Wow! A few days went zinging by somehow. I didn't post for
Tales From the Scales
on Tuesday because I need new scales. Replacing the batteries didn't resolve the problem. Phooey!
Thought I'd get something up for
Wordless Wednesday
, but obviously that didn't happen either. You can go check out some other WW pix though.
There's some
big
news over at
Sprittibee
if you'd like to find out the lastest in their life adventures.
A dear
27-year old single mom
is in tremendous need of prayer and encouragement. I found out about her via
Especially Heather
(who also needs continued prayer and encouragement). Please add Nicole and her son to your prayers.
I've just been in and out (mostly out) a LOT this week, it seems. As much as I try to get things done around the house, I'm not accomplishing much. More of a one step forward, two steps back kind of deal. Sigh.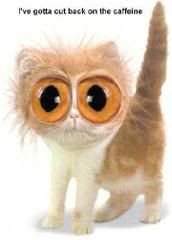 Tonight I'm off to a rubber stamp club gathering. Should be fun and then we (Mom, my friend, and me) get to head over to Starbucks. Yum! My sister's working tonight, so we'll pop in and say "hi" to her.
Oh, I know I've mentioned sleep issues in the past and my mom recently told me about a wonderfully awesome thing to help. You just rub a couple of drops of lavender oil on the bottom of your feet before going to sleep (be sure to wash your hands afterwards). It really works! Really well! Hubby & I have both been sleeping SO well. It doesn't make you all groggy and goofy in the morning like the PM pain revlievers can. Even my mom, who has had some bigger sleep issues than me for quite awhile, has been sleeping marvelously for around 3 weeks now. Plus it smells good!
And no, there's no correlation between the Starbucks visit at night and sleeplessness! LOL! On those nights of insomnia, I hadn't had any caffeine since around lunch time.
That's about it, I guess. Oh, I need to get cracking on school plans for this year, as we need to start within the next month.
It's always something, but that's okay. Life may seem a little chaotic at times (from my perspective), but honestly, my life is pretty good really. Things could be so much more difficult. But whether it's easy or hard, chaotic or smooth, God is always there. He's always available, He's always faithful, and He'll never leave nor forsake me (or you!).
Blessings to you!