Recently, Hubby & I went to see the
Boomin Beyond Measure Tour
with
Matthew West
,
Jeremy Camp
, and
Toby Mac
. It was very loud, high energy, and a total blast! I got tix for Hubs for Christmas (although I benefitted, as well) and was able to get pretty fantastic seats. A better zoom on my camera might've been nice (obviously), but otherwise it was great.
It was pretty cool seeing people of all ages and walks of life at the concert. I don't remember
ever
going to a concert in my BC(before Christ) life, and I went to quite a few, where there was such a wide variety of attendees. Loving Jesus crosses all boundaries.
Best of all, every one of these three men gave God all the honor and glory. They brought out their Bibles and and shared His word, pointing everyone towards the Lord. It was so cool.
Matthew West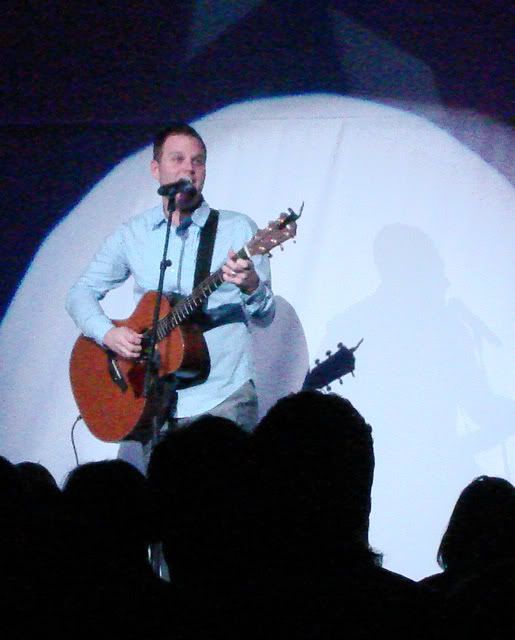 Toby Mac introducing Jeremy Camp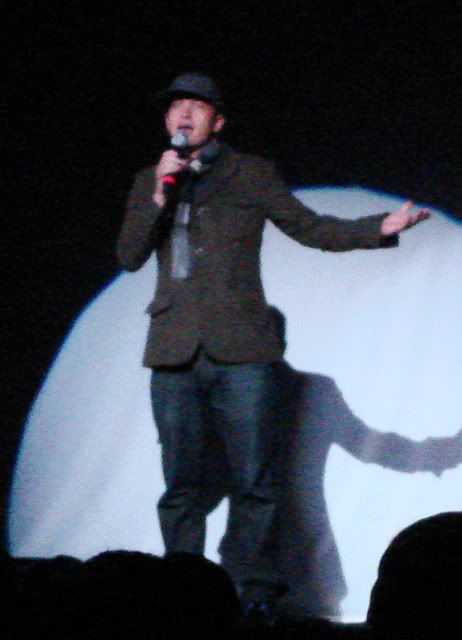 Jeremy Camp
Toby sharing God's word
Toby & Jeremy jamming to Jesus Freak
Cool lights - just cuz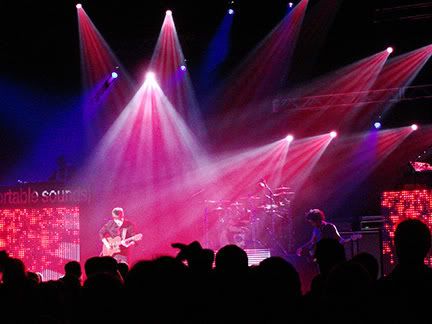 More cool lights