After playing at the arcade, we wandered around in tourist mode, checking out the variety of shops and chatting with the locals. Some places offer your run-of-the-mill tourist type products, while others have interesting and unique items - mostly pieces of art.
Speaking of art, I was so thrilled to find that
Charles Rockey
was in his studio today. This building used to house his massive art collection* and I believe is his home. I can't even begin to tell you all the forms of artwork that he's created during his 80 years, but my favorite thing about Mr. Rockey is that he was my art teacher in junior high. You could not ask for a better art teacher. He was always about creating with whatever was available (long before people were talking about recycling, reusing, and repurposing).
He's drawing on the cover of his church's weekly bulletin. There's a sketch of the church on the cover and he adds to it on a new bulletin every week. He has about 200 of these now.
The door to his studio was open, so we poked our heads in and received a warm welcome. While he's been known for his paintings for some years now, when I was in his class, we created beautiful frames that were made from cardboard, tape, goop, and paint. Goop was this clay substance that he created. On our frames, it was used to look like an ornately carved frame. Once painted, you had no idea that it was clay. We also made little people that were only 2-3" tall out of wire, masking tape, goop, and paint. He has this huge, amazing tree which featured homes, porches, bridges, and a multitude of those little people. It was such an honor that he taught us how to make them. His entire tree was on display at our local Fine Art Center for a time.
It's always fun to go out to Manitou, wander around, and enjoy the day together as a family. And this time was even sweeter, getting to visit with Mr. Rockey. Ironically, he said three other people had stopped in to say that they were in his art class in junior high, too. Of course, he taught for 30+ years, so I imagine there are quite a few of us still around.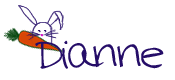 * - because of the burn scar left after the Waldo Canyon Fire, there are flooding dangers in many areas in and around the western side of Colorado Springs, including Manitou. Mr. Rockey said he moved much of his collection elsewhere due to the flood warnings that will continue for another ten years.
The other two parts to our day in Manitou are here:
Marilyn's Pizza
The Penny Arcade