I feel so blessed to have the opportunity to review
Help, Lord, I'm Getting Ready to Start Homeschooling My High Schooler!
Even though I've already been in the high school trenches for almost two years, this was an incredibly encouraging e-book. I think everyone who has middle school to high school aged homeschool kids should read it. I imagine that I will read it more than once. I don't know about you, but I am in definite need of ongoing confidence, motivation, and encouragement in my own high school homeschool journey and there's plenty to be found here.
One of the best things about this e-book is that there are stories from over a dozen families about their various high school adventures. With that many different stories, you're sure to find someone you can relate to; whether it's because they have a lot of kids or because they don't, perhaps they started homeschooling later in life (like I did), or maybe you'll find someone whose child has a very similar temperament to one of your own. No matter the make-up of your own family and homeschool, you're sure to find stories here that will encourage you. Each of these families has graduated one or more children from high school and,
believe it or not
, these young adults have gone to college, begun careers, gotten married, and started families. They all survived and succeeded in spite of parental fears and concerns. It's very much like a modern-day Hebrews 12; these families are that great cloud of witnesses having gone before us, sharing their stories, and letting us know that things will work out.
"Therefore we also, since we are surrounded by so great a cloud of witnesses, let us lay aside every weight, and the sin which so easily ensnares us, and let us run with endurance the race that is set before us, looking unto Jesus, the author and finisher of our faith, who for the joy that was set before Him endured the cross, despising the shame, and has sat down at the right hand of the throne of God. For consider Him who endured such hostility from sinners against Himself, lest you become weary and discouraged in your souls. You have not yet resisted to bloodshed, striving against sin." Hebrews 12:1-4
Following the stories from the varied families, Deborah Wuehler (Senior Editor for
The Old Schoolhouse® Magazine
) provides a lovely epilogue, complete with the speech her oldest son gave at his own homeschool high school graduation. There is also an exceptional resource list including books, websites, magazines, CDs, and other valuable information in the back. I firmly believe this should be required reading for every homeschool parent with children in middle or high school. I've already reread a couple of the stories just since beginning it. This e-book is truly a blessed encouragement from the Lord.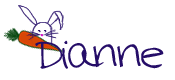 I was provided a copy of this e-book by the TOS Homeschool Crew. The thoughts and opinions are my own.