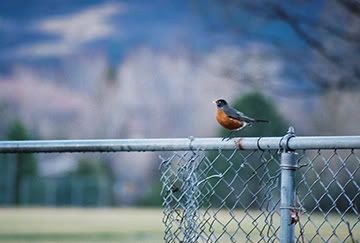 My ever so exciting day went something like this:
Slept well (praise God! - see the end of this post)


Made iced chai (Tazo Vanilla, of course)


Took hubby's phone to him at work


Went to the credit union to deposit money & checks


Played Zigity with the boys


Washed the Durango (wow - I haven't hand washed a car in possibly 16 or 21 years!)


Washed jeans


Read a few blogs


Had a yummy smoothie for lunch (lemon yogurt, berries, protein powder, flax, milk & ice)


Chatted with Mom on the phone (82 minutes)


Went to the library (2 more Lisa Samson novels)


Put fuel in the Durango - it was ONLY $50.00 (how wrong is that?!?!)


Bought a cucumber for chef's salads


Dried jeans


Watered the lawn


Prepared and ate salads


Played more Zigity with the boys


Worked on budget


Created a form for hubby for work


Read a few more blogs


Found a COOL blog on bread


Folded laundry


Wrote this post (with cool little squares for bullets - all on my own)


Going to read and go to sleep


I loved every low-key moment of it!
Some days just need to be like that.