Hubby & me at Mile Marker #1 lookout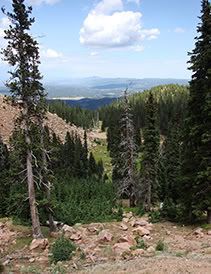 Love the view!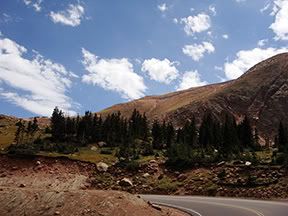 Beautiful shot on the way up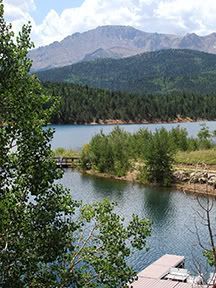 Crystal Reservoir with Pikes Peak in the background
The W's
Manitou & Pikes Peak Cog Railway
My guys on the end of the cog track
Yep, that's the land where many people live, some 8,000 feet below
God is such an amazing Creator
More of God's handiwork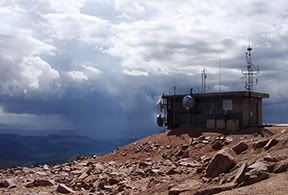 The weather center at the summit with an incoming storm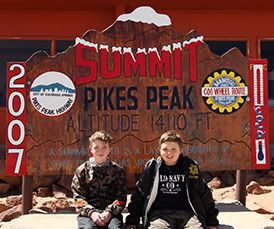 The boys at the summit
Brrr . . . it's a good 30 degrees colder up here!
If he'd have worn camo pants, we wouldn't have found him at all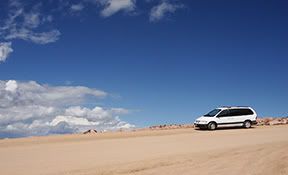 And you thought only pirates went to the world's edge!
No, it's not a kangaroo on Pikes Peak
Check out more Wordless Wednesday posts
here