When I began blogging nearly three years ago, I never would've thought that I'd get to meet so many new friends. But thanks to homeschool, which led to blogging, which led to Facebook, I do have that opportunity.
Today, my family got to head over to Sonic to meet
Valerie
(of SoCalVal), her hubby, and kids. What a fun and sweet family! They're looking into moving to Colorado, which I think would be awesome! The boys had a good time hanging out. The hubbies had a nice chat. And of course, Valerie and I had no problem chatting like we were old friends. So we'll be praying for them to know what God wants them to do, where He wants them to go, and when He wants them to do it. While we have our own preferences, we want His will most of all.
What is it about railings and kids? They all had to get into the act!
What a cutie!
Just hanging out.
The higher the better.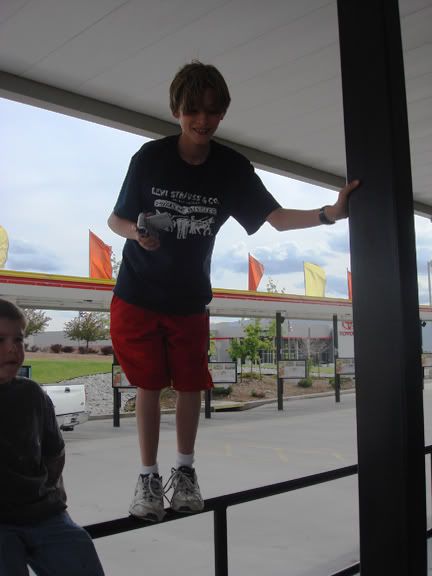 He was back even further than this.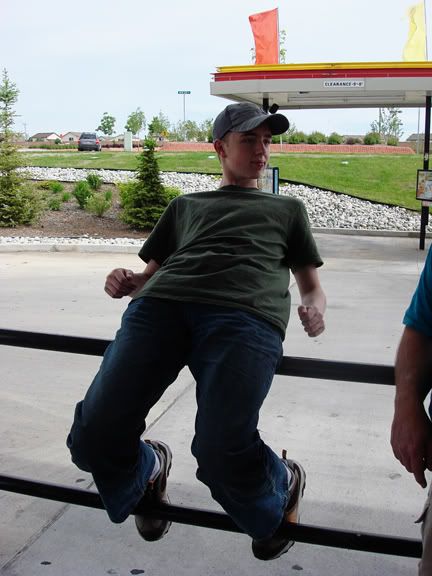 Okay, this one didn't care, as long as he had his PSP. Which promptly attracted others.
There is one good shot of Valerie and me, but I'm waiting for her to share it since it's on her camera.