Congratulations to Kim of
Rainy Day Diamonds
, the winner of my Blog Hop 08 prize.
I know there were some curious commenters wondering what I meant by, "Something that smells good. Something that reads good. Something that drinks good. And something that looks good. Four good things."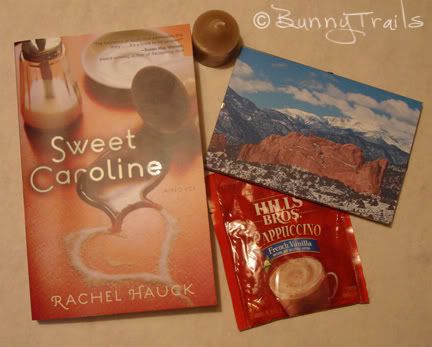 Smells good - Party Lite Cedar Patchouli votive candle

Reads good - Sweet Caroline by Rachel Hauck

Drinks good - French Vanilla Cappuccino mix (iced, perhaps?)

Looks good - Framed photo of Pikes Peak and Garden of the Gods
So as soon as I get Kim's pertinent info, the goodies will be en route. Thanks to everyone who dropped by during the party last weekend. I enjoyed meeting some new peeps and hope to get around and meet a few more.