I'm quite familiar with Isaiah 55:8-9 which says,
"For My thoughts are not your thoughts,
nor are My ways," says the Lord.
"For as the heavens are highter than the earth,
so are My ways higher than your ways,
and My thoughts than your thoughts."
Yet here I sit -
humbled, convicted, and blessed
- all at the same time. My youngest son has earned (courtesy of his dear mother) the nickname Oblivious Man. There isn't much that he can't overlook or ignore, whether it's shoes in the middle of the floor, a gallon of milk he left on the table, or a stranger trying to walk past him as he blocks the Lego aisle. In keeping with the rules of "
The Good Mother Teaching Manners to Her Sons
" manual, I am forever
harping on
reminding him to be aware of other people and his surroundings. After all, if we are to live according to God's word, we really do have to be conscious of others. It is my hope that he will grow into a man with a heart for the Lord.
He is also the boy who prays mostly for things like playing video games, getting video games, getting to buy a new pack of Pirates, etc. Yes, he gives thanks also, but it's often for similar things. In all fairness, he does pray about getting along well with his brother and such things. It's not
all
about temporary things.
In elementary school, he had a friend for a number of years and they often had a somewhat tumultuous relationship. They were both quite strong-willed and didn't always demonstrate tactfulness in speaking towards each other. Surprisingly, though, they had a lot of fun and seemed to be good friends. Something happened their last year at the school (5th grade) which demolished their relationship. While I have a little idea of what took place, to this day, I am not entirely sure what happened. Ironically, my son doesn't really know either. There were times in the 5th grade where this former friend would call him names, threaten him, hit him, and try and turn other classmates against him. We prayed about it, he hung in there, and completed 5th grade. But the friendship was gone.
I was grateful that my son would be home with us for homeschool the next year. If he had continued in public school, they'd have been at the same school and I really didn't think that would be a good thing. We already lived a mere block apart, so the less exposure, the better, in my mind.
Every so often, he mentions this boy and talks about how much he enjoyed their friendship. As his mom, it was heartbreaking that their relationship had soured. He really missed it. My son is a
very
social young man and he doesn't like playing by himself. He's only 17 months younger than his brother, so his life has always involved another child. He's the one who is
always
asking to play with someone - a friend, his cousin, his brother.
Fast forward to this evening after church. He comes over to me and asks for $13. I promptly tell him that he can't have it. Then I ask why he wants it (I know, that makes no sense - see
previous post
). He wants to buy a small Bible.
He wants to buy the Bible for the former friend.
The one who became his ex-friend.
The one who bullied him.
The one who hurt him.
The one of whom he has only fond memories.
I ask why he wants to buy him a Bible.
"Because I don't want him to suffer."
My dear, tender-hearted son doesn't want this other young man to step into eternity without a saving knowledge of Jesus Christ.
Wow!
God's working in my son's life. And it's changing his heart. Right before my very eyes, even though I don't always see it. Yes, my son is listening to God, even when he doesn't listen to me. And isn't that the ultimate goal? That he would learn to listen to God, obey His word, and live a life that glorifies and honors God. I think God is smiling tonight because a 12 year old boy bought a Bible for a former friend (yes, I recanted on my
you-can't-have-$13
position).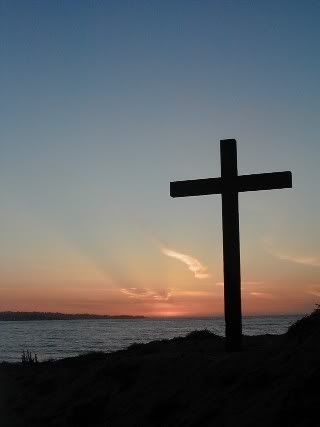 When we got home, he sat down at the computer and typed a letter to give him with the Bible. He told me this was the first evangelistic thing he had done.
Thank You and praise You, Lord! I'm glad Your ways are so far beyond me.
Edited to add: If you know my son, please don't mention this to him - he would probably be embarrassed.